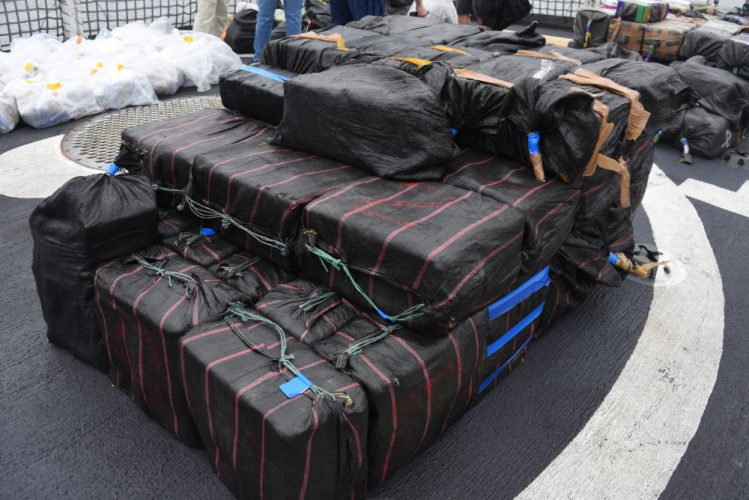 On Sunday, the Colombian Navy said that it had recently intercepted a 50-foot semisubmersible smuggling boat with a cargo of 2.6 tonnes of cocaine hydrochloride. The boat was operating off Colombia's Pacific coast, bound for a transshipment hub in Central America – a typical one-way voyage for a vessel of this class.
On boarding and inspection, the interdiction team found two individuals in poor physical health in the interior. "Apparently inside the semi-submersible vessel there was an accident due to the generation of toxic gases from the fuel," concluded the service. The two men were treated and taken to a nearby ship, where they were given lifesaving medical attention.
The survivors' shipmates did not fare as well. The boarding team found two bodies next to the cargo of drugs, likely dead from inhalation of toxic gases.
The survivors and the narcotics were transferred to Tumaco, a small fishing port next to the Ecuadorian border, for further processing. The cargo, according to the Colombian Navy, was worth nearly $90 million and was enough to supply overseas consumers with up to six million doses.
The fight against cocaine smuggling is a nonstop enterprise in the corridors off Central America and the Caribbean. Once shipments pass into international waters, U.S. and allied forces operating under Joint Interagency Task Force-South take over the pursuit, with U.S. Coast Guard boarding teams handling all interdictions. Just last week, the cutter USCGC Spencer landed $160 million worth of cocaine – 4.8 tonnes – on a pier in Port Everglades, Florida. She also delivered eight suspects apprehended in multiple interdictions.
The counternarcotics effort is a true international, interagency partnership: in addition to Spencer, the U.S. Navy LCS USS Milwaukee and the Royal Netherlands Navy patrol vessel HNLMS Holland also contributed to the haul.
*Culled from The Maritime Executive
About Post Author