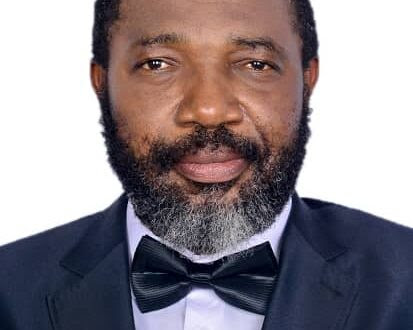 By Francis Ugwoke
The former President of the National Association of Government Approved Freight Forwarders (NAGAFF), Dr. Eugene Nweke has made a fresh appeal to all members of the Association of Nigerian Licensed Customs Agents (ANLCA) who have been at loggerheads with one another for over three years.
Nweke who recalled that he had made such appeal in the past expressed concern that the misunderstanding between the executives of the association led by Iju Tony Nwbaunike and the Board of Trustee Chairman, Alhaji Taiwo Mustapha has been taken too far with consequences on members of the association and the profession.
He said that if the gladiators love the association and followers, there should be compromise and strong effort for reconciliation.
Nweke pointed out that it was not out of place to have crisis in any group or association, but added that such issue should not be allowed to go on without solution.
He pointed out that with the caliber of individuals involved in the crisis, there should have been collective actions to end the matter by both sides.
He added that the crisis in the association has brought about a lot of negative impact on professional agents, adding that this was because unity by practitioners to confront problems facing them in the ports was lacking.
According to him a united front by association could do a lot for professionals , recalling that so many have died over issues afflicting the profession which only associations could address.
He said, "Today, we are back to the era where the practitioners are now helplessly running from pillar to post, professionals have now turn to beggars in a supply chain where they are ideally the strongest link and nucleus that drives other links in the international trade safety and supply chain management.
"Today, many professionals have passed on, some on sick bed, many hopeless, on account of excessive executive ulcers and avoidable pressure, all because, elected chief executives resort to compromise and sacrifice their corporate professional integrity, wellbeing and interests on the altar of egocentrism, undue pride and self seeking adventures.
"Let me say it clearly, this past four years of leadership tussle, by their actions and inactions, some members or practitioners who looked up to them have passed on and the industry is nothing but a shadow of its own.
Let me also say to them, that from my over 30 years of association involvement and crisis management, experience has shown that, no normal court setting any where in the world has successfully resolved association leadership crisis or matter, rather it elongates the peace process and widen its division. But with alternate dispute resolutions -ADR ( which by design represents an out of court settlement) does so in most cases very successfully"
.Nweke also said past leaders of the association should not feel they have done enough but continue to offer their best until the crisis in ANLCA was resolved.
He added, "Then, to the past leaders of ANLCA at all levels, who kept mute and watch the Association continuously derailing , I say with due respect, that collectively, your desirous wealth of experiences and wisdom was seriously lacking in this matter, moreso, when it matters most.
"Finally, none of us is perfect. As such, let us for once advise ourselves. Let us look at each other eye ball to eye ball and tender with a soft brotherly tone mea copa – mea copa ( I have ailed you have ailed), let's think about ANLCA, let's think about our Profession and let's think about our professional colleagues/members".
About Post Author