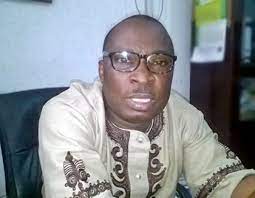 By Francis Ugwoke
The Vice President of Association of Nigerian Licensed Customs Agents (ANLCA), Dr. Kayode Farinto, has raised alarm on the container deposits being collected by multinational shipping companies, alleging that all the money are repatriated by the latter.
Farinto told SHIPPING DAY in an exclusive chat that this explains why the multinational shipping agents find it difficult to make refund when the empty containers are returned.
He said that in most cases, the shipping companies would not even want the empty containers to be returned to justify non-refund of the deposits.
Farinto who said that the Nigerian Shippers Council (NSC) has been empowered by the Central Bank of Nigeria (CBN) to check the requests advised the ports economic regulator against giving approval until certain conditions are met by the shipping companies.

He regretted that despite the law checking the repatriation, the shipping companies have continued to extort Nigerian shippers.
He called on the NSC to ensure that before such repatriation is allowed, the shipping companies should be able to have holding bays to take empty containers.
He said that vessels bringing containers to Nigeria through the shipping companies should be able to take some empty containers back.
This, he said, was the only way to check the shipping companies from using Nigeria as a dumping ground for empty containers.
"We want to say no to it (repatriation of money from container deposit), they (NSC) should not sign anything for them until they do the needful, which is that they should have holding bays so if you are bringing 500 load of containers, you know you have holding bays that can take 500 empty containers. If you have a vessel that has called, you are also going to load 500 empty containers. And these are the things they are doing to make Nigeria a dumping ground".
Farinto said that experience has shown that most trucks on the road were the ones returning empty containers to the ports, queuing for days and weeks with all the demurrage, and depleting the container deposit.